「ヴィラ・ポタジェ」が『住宅建築賞2019』を受賞致しました。
2019. May. 09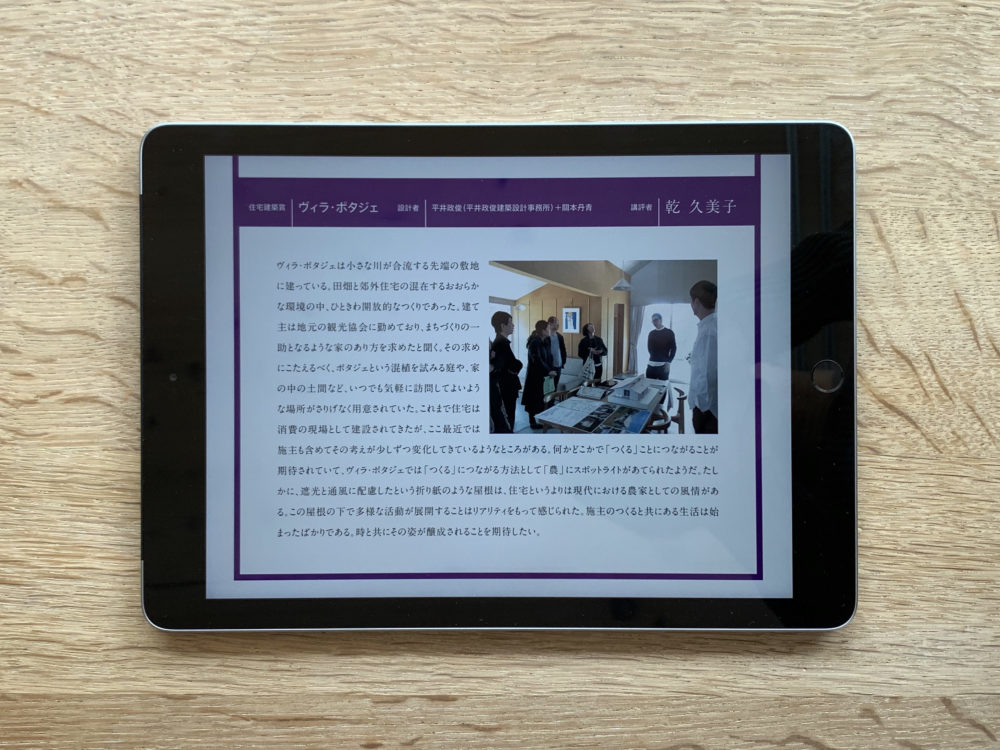 「ヴィラ・ポタジェ」が東京建築士会主催『住宅建築賞2019』を受賞致しました。
審査員は乾久美子さん、青木淳さん、中川エリカさん、長谷川豪さん、福島加津也さん。テーマは「住宅から見出す希望」でした。
郊外で新しい住まい方を構想する施主に共感し、一つの住宅の設計を通して、現代の郊外に生きるということの魅力を具現化したいと考えてきました。
建主様、施工者様、多くの関係者の皆さま、大変にありがとうございました。
入賞の詳細は下記URLをご覧ください。
また、審査員からの講評を含めたパンフレット(PDF)はこちらにございます。
下記の通り入賞作品展も開催されますので、是非ご覧下さい。
■住宅建築賞2019入賞作品展
・会期:2019年6月19日(水)〜7月5日(金) 10:00〜18:00(日・月休館)入場無料
・会場:AGC Studio 2階(東京都中央区京橋2-5-18 京橋創生館2階)http://www.agcstudio.jp
Our recent work, Villa Potager got the "House Building Award 2019".
The juries were Kumiko Inui, Jun Aoki, Erika Nakagawa, Go Hasegawa, and Kazuya Fukushima. The theme of the award is "hope to find out from the house".
We sympathize with the client who envisions a new way of living in the suburbs, and I have wanted to embody the attractiveness of living in the suburbs of today through the design of one house.
Thank you very much to the client, the constructors, and many related people.
Please see the following URL for details of the award.
https://tokyokenchikushikai.or.jp/news/2019/05/2828/
And, brochure (PDF) including comments from juries are here.
https://tokyokenchikushikai.or.jp/award/pdf/jk2019.pdf
As the award-winning works exhibition will be held as follows, please come and see it by all means.
■ Home Building Award 2019 Award-winning Works Exhibition
・ Periodium: June 19 (Wed)-July 5 (Fri), 2019 10:00 to 18:00 (Closed on Sunday and Mon) Admission Free
・ Venue: AGC Studio (2nd floor) (http://www.agcstudio.jp)