『日経アーキテクチュア』 2019年1月24日号に「猿楽十方楼」の記事が掲載されました。
2019. Jan. 24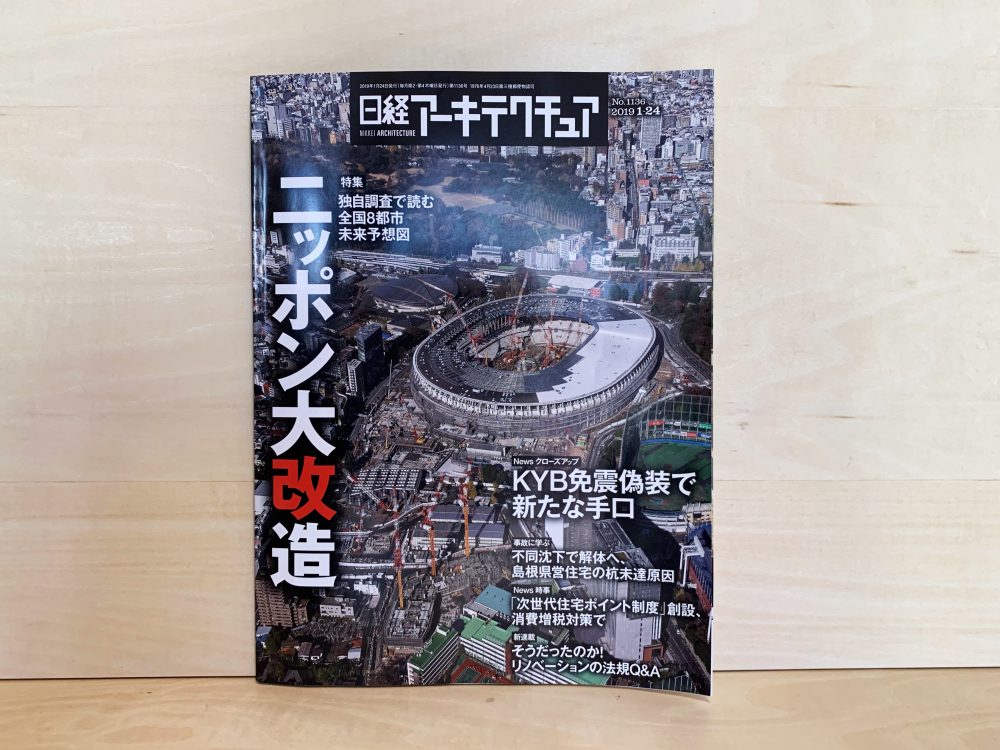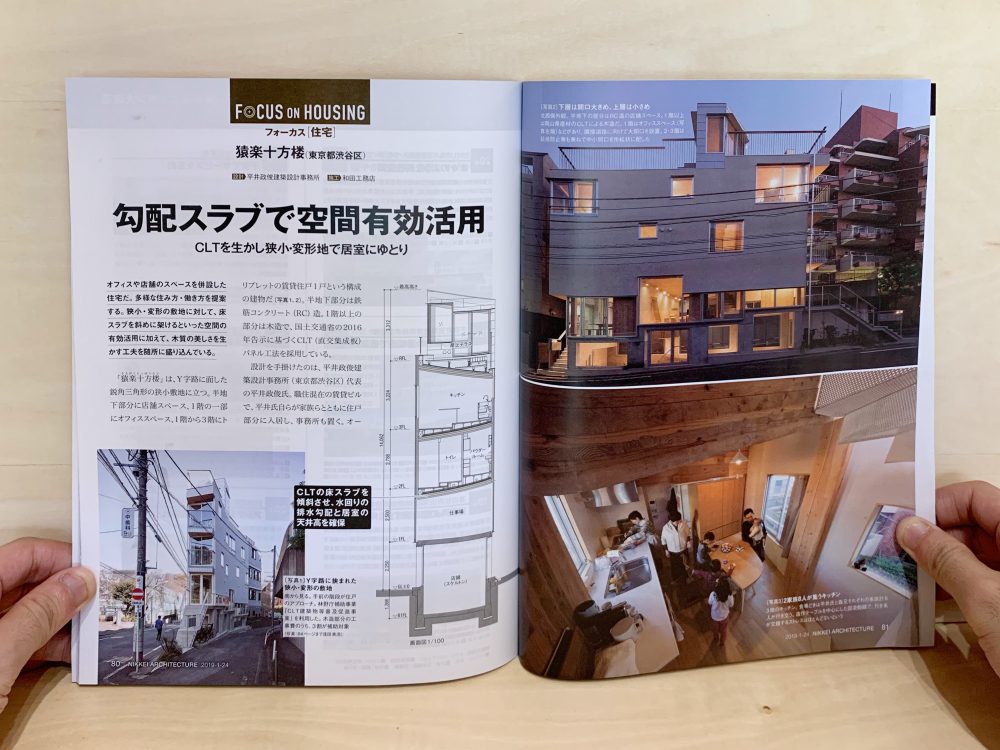 Nikkei Architecture The article "Sarugaku Plural Directed Tower" was published in the January 24, 2019 issue.
In terms of proposing a variety of ways of living and working in a mix of occupation and housing, the way of living in the housing part is also introduced.
It is featured on 5 pages and features CFD (numerical fluid dynamics) analysis drawings as well.
https://tech.nikkeibp.co.jp/atcl/nxt/mag/na/18/NA_backnumber/20190124/